Can You Freeze Pancake Batter? (Before & After Pics)
You've mixed too much pancake batter and are wondering what you can do with the leftovers. That begs the question: can you freeze pancake batter?
Or maybe you love having pancakes for breakfast on weekdays, but can't be bothered with gathering ingredients and mixing the batter on a busy morning. If only you had the mixture already prepped, you could take the griddle and make them in a couple of minutes. That's where making the batter ahead of time comes in.
Freezing pancake batter seems like a reasonable solution to both issues, and that's what this article is all about.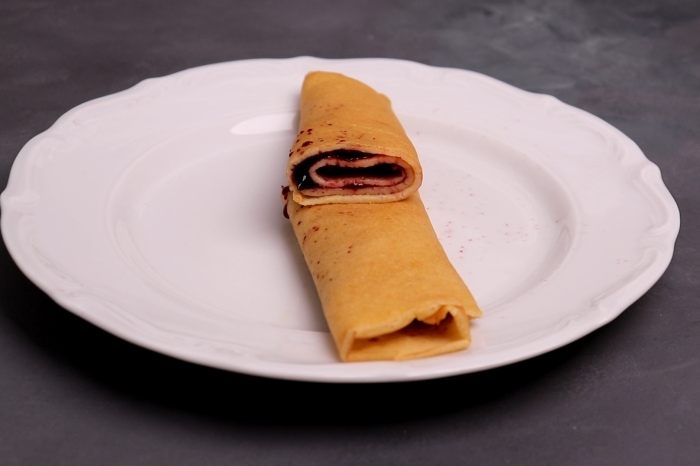 Can You Freeze Pancake Batter?
The short answer is: yes, you can freeze pancake batter. And that's true for almost all recipes out there. The batter is liquid, and the freezing process causes little to no separation, no matter the ingredients. Granted, you still have to stir it after thawing, and possibly add some water or milk to get it to your usual consistency, but that's about it.
In case you were wondering, you can freeze pancake batter with eggs without any issues. In fact, that's what I did for this article.
What about refrigeration, you ask? Keeping the batter in the fridge is also an option, and if you want to mix the ingredients the night before, I wouldn't bother with freezing the batter. Just pour the mix in an airtight container, seal it tightly, and you're in for a delicious breakfast.
Pancake batter should keep for a couple of days in the fridge, depending on the recipe. But since there are almost no downsides to freezing it, if you don't have a plan to use the batter, go with freezing.
How To Freeze Pancake Batter?
This whole process is plain and simple and requires only an additional minute or two. Here's how to go about it:
Make pancake batter. There's no need for any fancy recipes, just go with your usual one.

Think about portions. If you've mixed enough for a couple of servings, you want to freeze each part separately.
Pour the batter in airtight containers. Make sure to leave some headspace for the liquid to expand. Technically, you can also use freezer bags, but I don't trust those for storing semi-liquid foods. Seal everything tightly.

Put the containers in the freezer.
Voilà, that's it. After a couple of hours, the batter will be frozen.
How Long Can You Freeze Pancake Batter?
Technically speaking, the pancake batter won't ever spoil, as the freezer's temperature keeps it protected. But it definitely won't retain quality forever.
It's difficult to say how long the frozen batter will make tasty pancakes, as it depends on the ingredients used. But if you want to stay in the clear, use the batter within two months. If you need a really long shelf life, you should probably make a homemade pancake mix instead (here's how long pancake mix lasts).
As usual, remember that the quality drop is slow and gradual. That means it won't make much difference if you use your 3-months-old batter today or three days later.
How To Thaw Pancake Batter?
In the fridge is how you thaw pancake batter. Put the container in there the evening before, and you'll have it ready to go in the morning.
If you're in a hurry, you can pour some lukewarm water in a bowl, and put the container in it. That speeds up the defrosting process, but it'll still take at least one to three hours, depending on how much batter you have.
That's the only downside of freezing pancake batter – it requires some planning ahead to have the mix thawed when you need it.
Tip
Once you thaw the batter, give it a good stir and add some water or milk if the texture is too thick. Now it's ready for making pancakes.
Is It Better To Freeze Pancakes Or Batter?
Freezing prepared pancakes is yet another way to get a bunch of these fluffy goodies ready for breakfast. And many people choose this option because reheating in the microwave or oven only requires a couple of clicks and little to no supervision.
In short, it's up to you and your situation, as both options work well. If you can spend a couple of minutes near the stove and make them from thawed batter, you'll (probably) get better-tasting pancakes. If, on the other hand, your mornings are frantic, making the pancakes ahead and reheating them is your best bet.
Rotten Records: Share Your Snap!
Caught some food past its prime? Upload your photo to "Rotten Records" and help others spot the signs of spoilage. Every image makes our food community safer and more informed!