Can You Freeze Shredded Cheese? [Yes, Here's How]
Here's everything you need to know about freezing shredded cheese. Learn how well it freezes, how to go about it, and the differences between freezing store-bought shredded cheese and one that you processed at home.
Got a bunch of leftover shredded cheese and worried that it'll go bad? Can you freeze shredded cheese?
The Short Answer
Shredded cheese freezes well. To freeze it, shred it, pre-freeze it on a cookie sheet, and transfer it to a freezer bag to freeze for the long term. If it's pre-shredded, you can omit pre-freezing.
That's the takeaway from this article.
Want to learn more? Here's what we discuss below:
how well shredded cheese freezes
freezing shredded or grated cheese step by step
whether or not you should defrost it (hint: you usually don't)
ways to use frozen shredded cheese
Sounds interesting? Let's dive right in.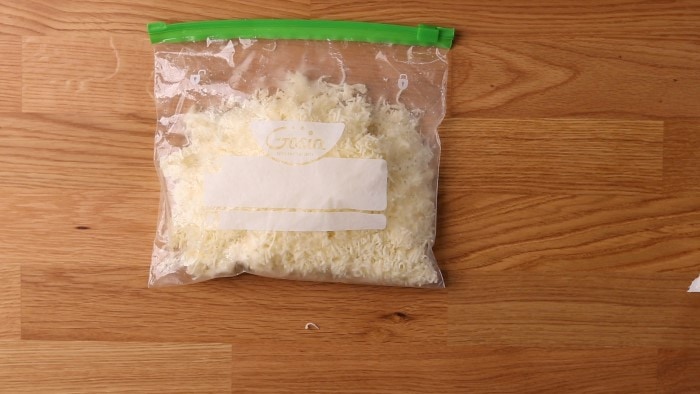 Does Shredded Cheese Freeze Well?
Shredded cheese freezes well, and freezing it is the best way to preserve it for a long time without losing quality.
Of course, there might be a slight difference in taste between fresh shredded cheese and one that's frozen and defrosted. But since you usually melt shredded or grated cheese anyway, hardly anyone will notice.
If you need to add shredded cheese to a salad or appetizer that's not cooked, it's better to go with fresh cheese. But, as stated above, the difference isn't huge.
In short, frozen and defrosted shredded cheese works excellent in cooked and baked dishes and is okay in others. And since it doesn't last long, it is pretty useful to know how to freeze it.
Related: How long does shredded cheese last?
Furthermore, what's great about freezing shredded cheese is that, in most cases, you can use it without defrosting it first. That means you can grab it whenever needed and use it straight away.
(Which is super convenient, if you ask me.)
Okay, I think that I sold you on freezing shredded (or grated) cheese at this point. Now it's time to cover how to go about the process.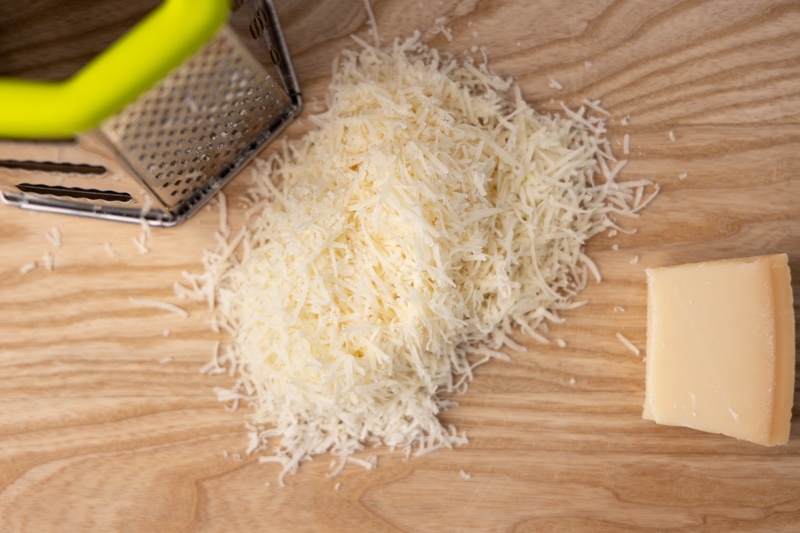 How to Freeze Shredded Cheese?
Here's how you freeze shredded cheese:
Prep. Shred or grate the cheese the same way you'd prep it for a dish. If yours is pre-shredded, that's done for you, of course.
Pre-freeze the cheese. Grab a cookie sheet and line it with a silicone mat or baking paper. Next, pour the cheese all over the surface without making any piles or clumps. Then place that tray in the freezer and leave it there until the shredded cheese freezes. That usually takes 3 to 4 hours, but you might as well leave it there overnight. If you're freezing pre-shredded cheese, you can skip this step and the next one.
Break up clumps using a spatula. Take the pre-frozen cheese out of the freezer, grab a spatula, and break up the whole thing (that's most likely frozen together) into small chunks that are easy to work with. This takes only a minute or two but allows you to grab as much cheese as you need later on.
Transfer shredded cheese into a freezer bag or container. If you're using a bag, remember to squeeze out all the air before sealing it. And if you find it helpful, label the bag with the name and date.
Freeze for the long term. Chuck the bag in the freezer.
That wasn't that bad, was it?
(I recommend the same method in my articles on freezing parmesan and freezing mozzarella.)
Now, you might have some follow-up questions. Let's cover those.
Is Pre-freezing Necessary? Why Is It Not Needed for Store-Bought Shredded Cheese?
Pre-freezing isn't necessary, but it ensures you can scoop as much shredded cheese as you need without any issues. So if you need to grab a few tablespoons and spread them evenly all over your dish, you don't have to break apart the frozen shredded cheese lump first.
(Notice how I said "ensures" and not "allows"? Sometimes shredded cheese doesn't freeze together, and you can scoop it even without pre-freezing.)
As to not recommending it for pre-shredded cheese, the reason is simple. Commercial pre-shredded cheese contains an anticaking agent (most likely cellulose) that prevents stickiness. This means the cheese won't freeze together; hence no need for pre-freezing.
How Long Can Shredded Cheese Be Frozen?
Use frozen shredded cheese within 3 to 6 months for best quality, but don't sweat it if it sits in the freezer for longer.
As usual, the longer the product is frozen, the worse its quality is, but you shouldn't worry about it until it's past the 6-month mark. And even if it's already frozen for a year or so, it should still be quite alright.
(In most cases, you're going to melt it anyway, so you probably won't notice the quality drop at all.)
How to Defrost Shredded Cheese?
Here's the good news: you don't need to defrost shredded cheese at all in most cases. You can just scoop it from the bag or container and use it however you like. There is no need for defrosting because it will thaw and melt while the dish you use it in cooks.
And speaking of melting, add an extra minute or two to cooking time if you're using a big pile of frozen cheese just so that everything is nicely melted.
If you actually need your frozen shredded cheese to melt, transfer a portion into an airtight container, and defrost overnight in the fridge.
While that will technically work, there's a nasty side effect if you're using homemade shredded cheese without an anticaking agent. Yes, you guessed it right: the cheese strips will thaw together, and you'll end up with a single clump.
That clump is no good in most cases, and that's why I recommend using shredded cheese frozen.
Now that we have covered thawing, it's time to talk about using the cheese.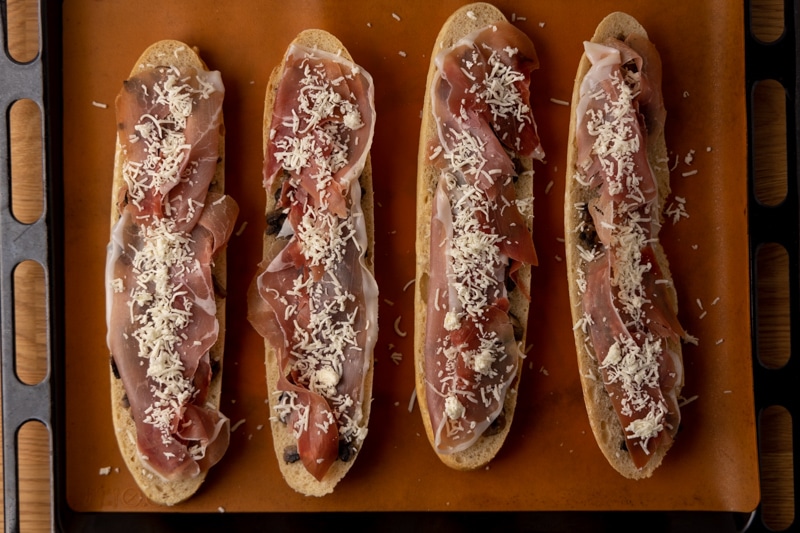 Using Frozen Shredded Cheese
You can use frozen shredded cheese the same way you use it when it's still fresh. Some of the most popular options include:
pizza toppings
pastas
casseroles
stews
soups
sandwiches
melting over food for extra taste (try adding some to your scrambled eggs!)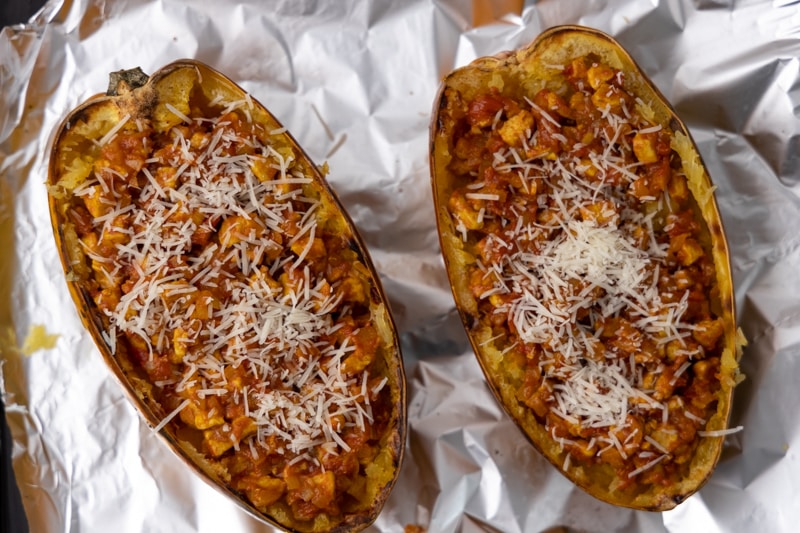 Of course, there are hundreds if not thousands of other dishes you can use shredded cheese in. If you melt the cheese, be it on the stove, in the microwave, or in the oven, the dish will taste great.
If you're looking for some inspiration, you can start with a Google query such as "what to do with leftover shredded cheese."
Want to learn more about cheese in general?
Check out our guide:
Rotten Records: Share Your Snap!
Caught some food past its prime? Upload your photo to "Rotten Records" and help others spot the signs of spoilage. Every image makes our food community safer and more informed!